Smore
A s'more tower built with the finest ingredients. Artisan coconut marshmallows, melty caramel and chocolate, sandwiched between hand-made graham crackers, finished with gold leaf. A tricky feat that turned into a magic shot.
Wabi Sabi
A light broth swimming with beautiful color, light and texture to best highlight client Steelite International's Wabi Sabi dishware.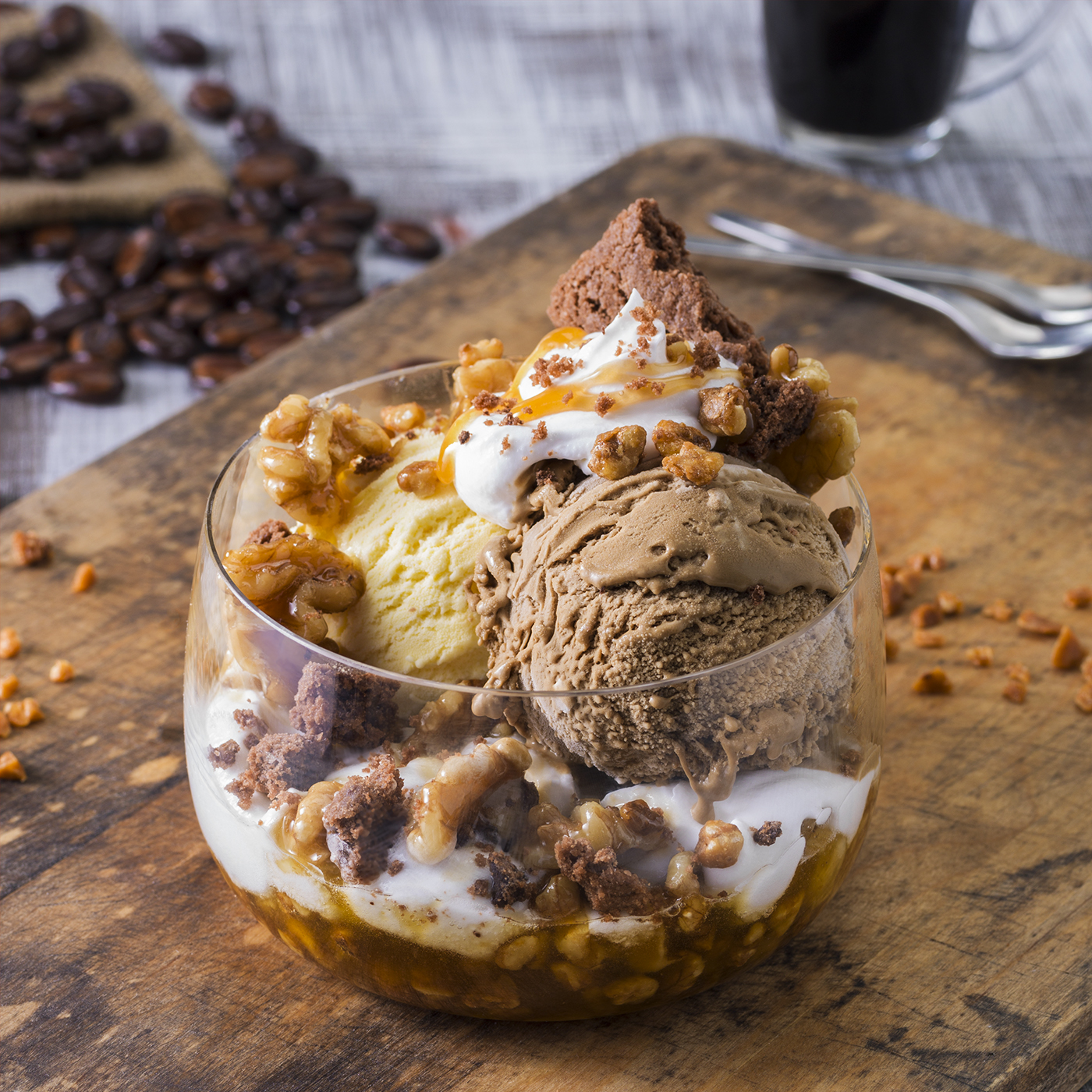 Fancy Ice Cream Espresso #2
Fancy ice cream shooting for Moevenpick Switzerland.
Poached Pear
The translucency of poached pears and their different colors are explored in this personal project.